Assure Wealth provides services that facilitate wealth management
Our reports give you ongoing overviews of your wealth,
enabling you to make sound decisions
We handle all securities portfolio management,
allowing you to spend your time on other business affairs
READ MORE:

TAILORED REPORTS
Wealth reporting

Reports constitute the core of Assure Wealth's services, giving you an overview of the entire wealth portfolio covering accounts, deposits and other assets.
Assure Wealth has developed a unique reporting tool that monitors and handles the reporting of our clients' securities holdings and provides consolidated reports covering and combining data from asset managers and banks. This overview and ongoing reporting provide a solid basis for an independent assessment of your investment performance.
Even if you switch assets managers or add new ones, your reporting structure and reporting format remain unchanged.
You can download most reports from our online service My Assure at your convenience.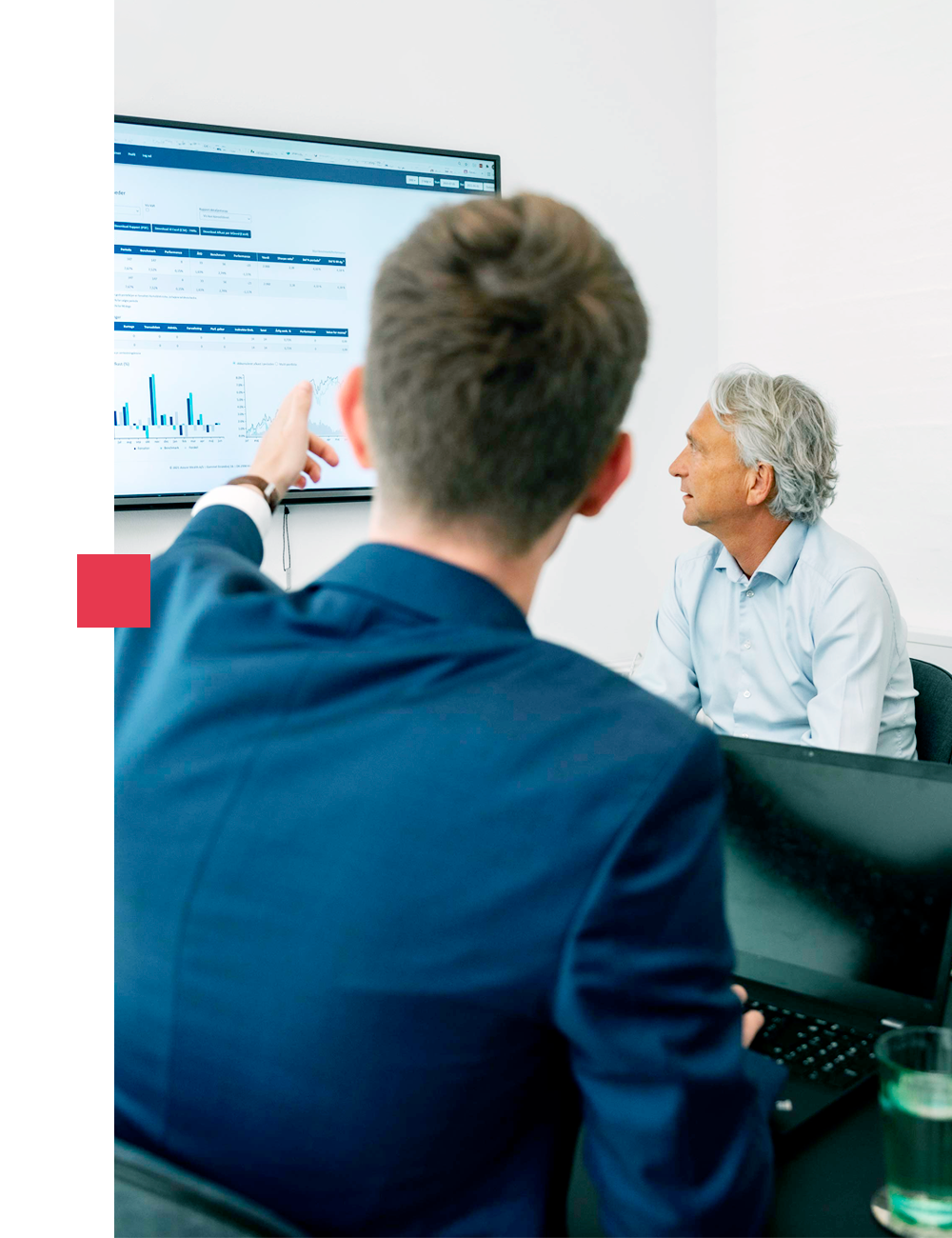 Assure Wealth's Wealth Reports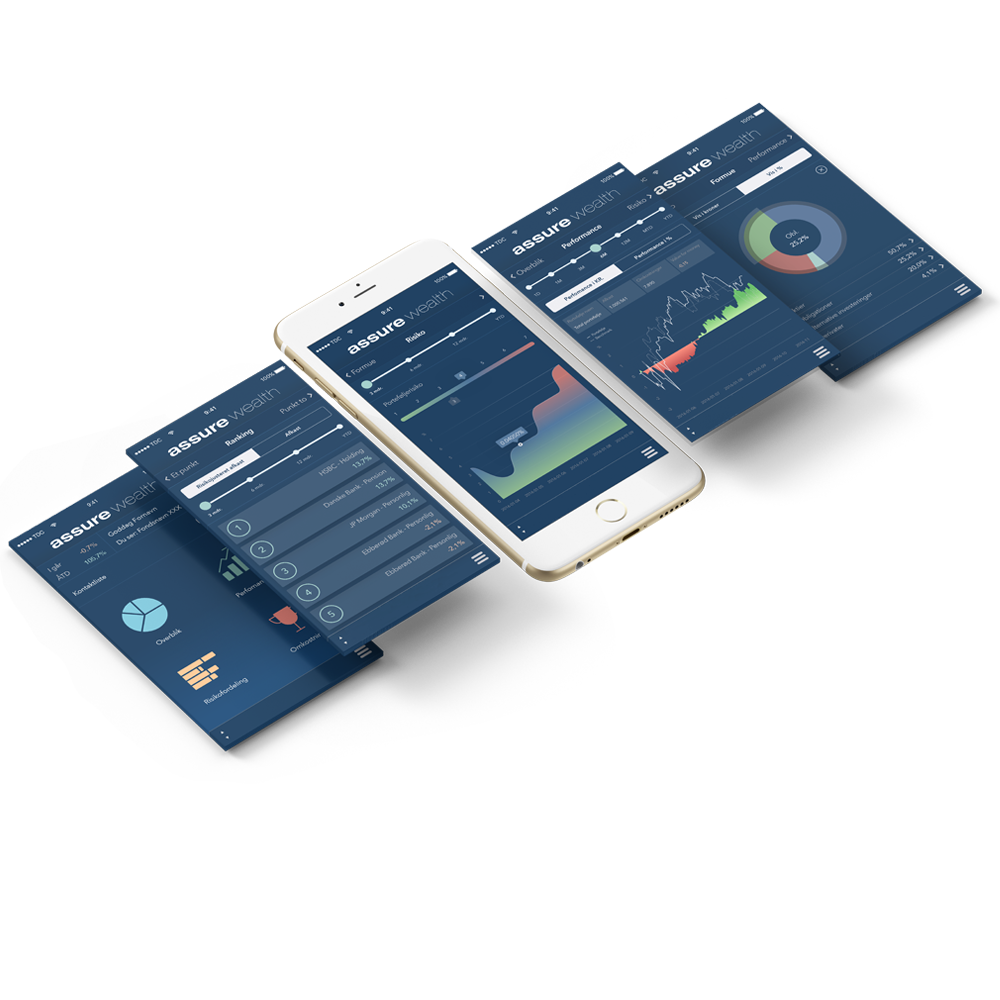 Wealth reports available in My Assure

Holdings Overviews:
Showing the total stock value of all securities held in deposits, including accrued interest. You can choose to see holdings as of any given day in the past.
Transaction Summaries:
Displaying all purchases and sales of securities, interests, dividends and corporate actions for any period of time specified by you.
Performance Overviews:
Displaying returns in a specific period of time, by market price, exchange rate, dividends and interest. The performance overview shows the returns in Danish kroner and percentage, as well as in relevant risk ratios.
Asset Allocation Reports:
Showing total wealth by shares, bonds, alternative investments and cash.
You can get all Assure Wealth's wealth reports for any period of time and any portfolio at your choice
in My Assure.
My Assure also allows you to view the reports in the way that matches your needs.
YOU CAN OUTSOURCE WEALTH ADMINISTRATION TO US
Family Office Services

Wealthy families outsource wealth management to Assure Wealth.
We handle all administration relating to the family's assets. Our assistance includes paying bills, bookkeeping and servicing trustees, accountants and lawyers. Plus whatever other administrative services you need.
Assure Wealth performs all types of accounting tasks and controlling related to wealth management. Services popular with wealthy families.
We've created a Multi Family Office FAQ for you that's unsure when outsourcing wealth management is relevant.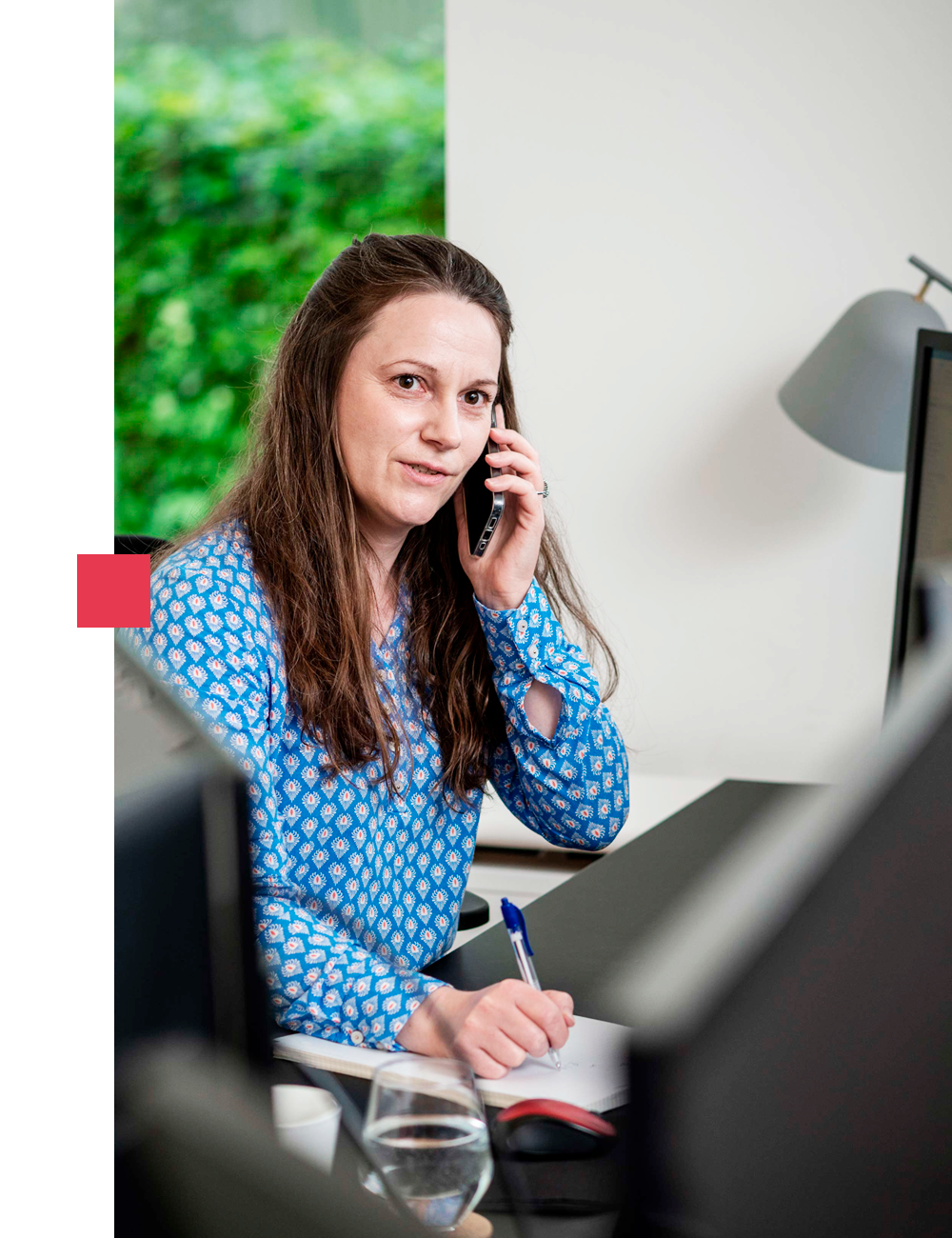 Henrik Rosendahl, owner of private holding company and chairman of Rosendahl Design Group
Pernille
2022-09-30T13:31:46+02:00
CUSTOMER TESTIMONIAL:
Henrik Rosendahl, owner of private holding company, Chairman of Rosendahl Design Group.
"It's a huge relief to have an external family office"
THE ASSURE WEALTH WAY
How we prepare our reports at Assure Wealth

At Assure Wealth, we file all external wealth managers' transaction records in our own portfolio management system. We have automatic access to data from 35 banks in Denmark and abroad. We receive files of transactions and holdings from custodian banks on a daily basis. And we retrieve exchange rate data from external sources, using it to calculate the total portfolio value.
In this way, we ensure that assets are valued the same across portfolios. Our method is also to ensure that your return and risk are calculated based on the same parameters. This makes it possible to provide an overview across your asset managers. And it makes it possible to compare the managers across relevant ratios.
Active or Passive Portfolio Management?
We measure managers' returns against a truly investable alternative in the form of cost-effective ETFs and index funds. These market instruments match the investment framework contained in each mandate. This allows us to provide an overview of the performance of active management on an objective basis. You can directly see what you have gained in returns against what you could have achieved by investing in your benchmark.
Returns are calculated after deducting all costs – both in the portfolio and the benchmark – allowing you to see whether your wealth management gives you value for money in the long run.
Do you want investment advice?
Asset management via Miranova Fondsmæglerselskab A/S

A number of our clients seek investment advice based on the overview of their wealth that Assure Wealth's wealth reports provide. We refer these clients to our sister company Miranova Fondsmæglerselskab A/S.
Miranova provides 100 percent independent investment advice. Their team of advisors are specialists in portfolio management in cost-effective ETFs and in index funds.
Together, Miranova and Assure Wealth offer a 360-degree wealth management service, including the creation of a highly cost-effective portfolio.
Read more about our collaboration with Miranova in our press release.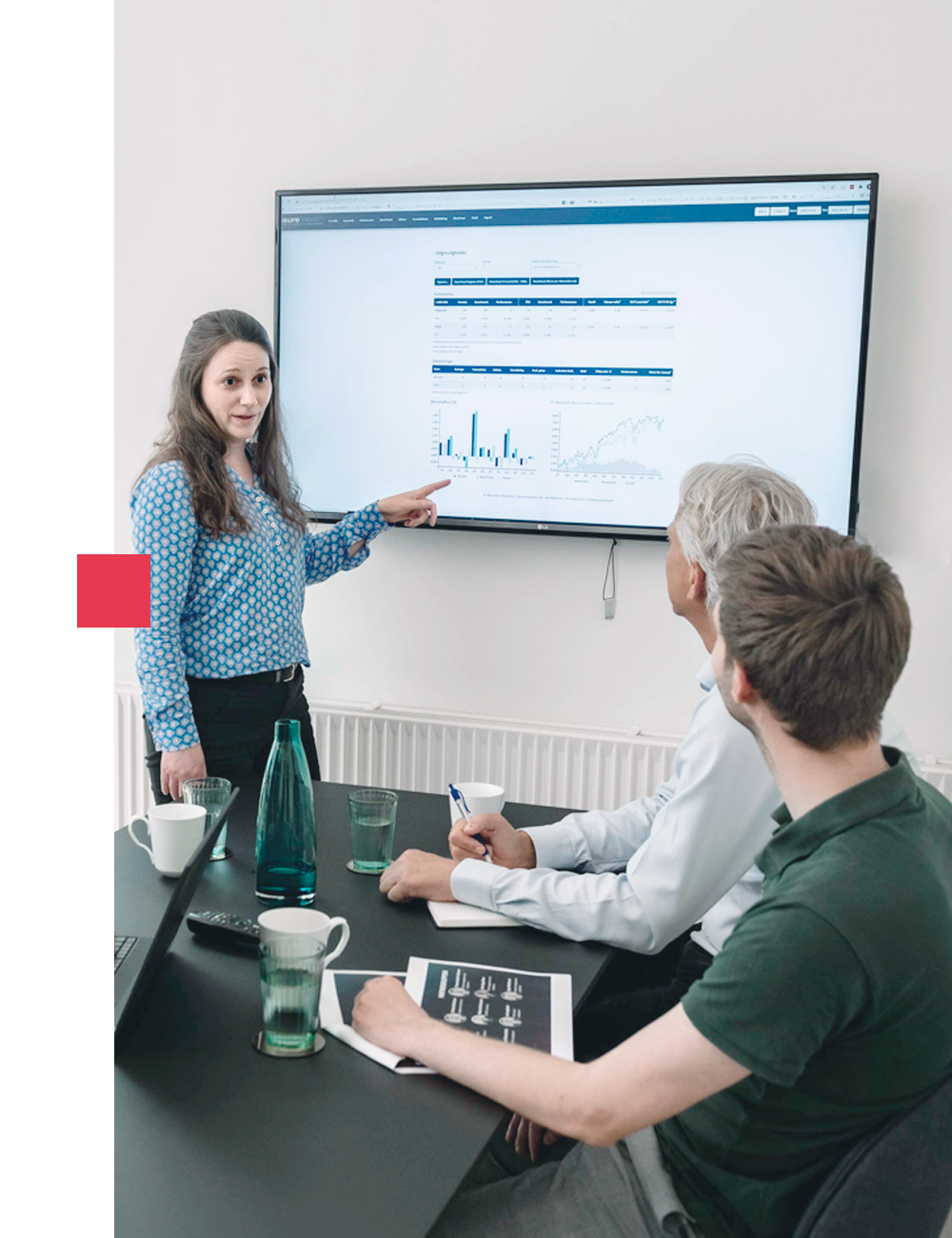 Assure Wealth's services are 100 per cent independent.
We act ONLY in your best interest.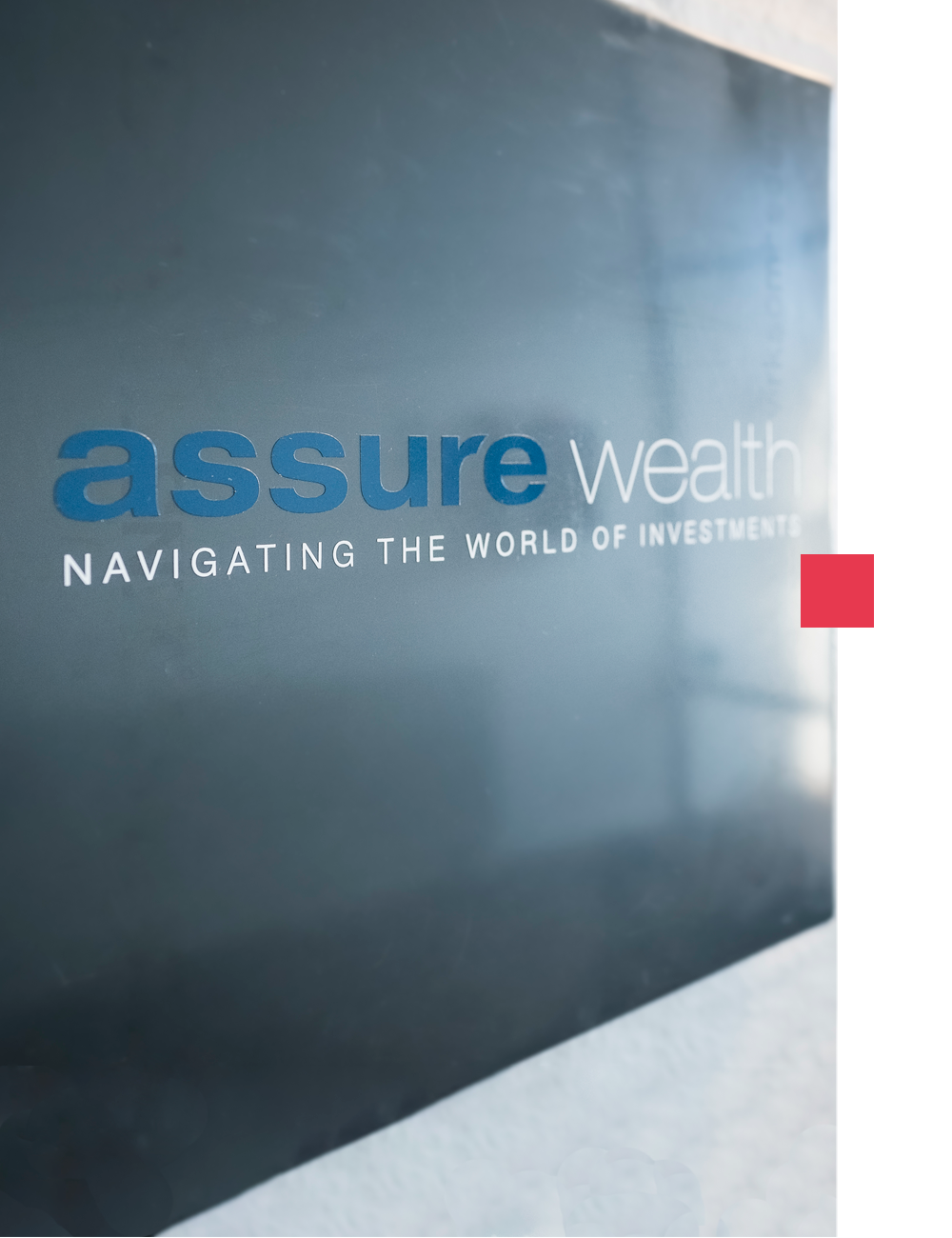 HOW MUCH DOES WEALTH REPORTING COST?
Assure Wealth Prices

The complexity of your wealth determines the price of Assure Wealth's services.
The extent of your wealth itself does not affect our price.
Our prices are based on:
The number of securities and the composition of your portfolio of listed and unlisted shares
The number of banks and deposits
The number of current transactions
The nature of the management and admin services we provide